^
^
Please vote for this blog! Stumble or Digg it! TY~
Coming soon Macca in Atlanta!
It will take a few days as I'm off to Dallas!!~ Yep, that's right hb.. off to the Lone Star State!! To see Macca & his freakin Rawkin band!!!!~ I hear there were line jumpers at the Atlanta gig-causing a near riot!!~ ")
It's 5pm on what, Thursday? Man, after I got off the plane I rushed home than rushed to work!!! I'm hella crazy to pull this stunt What till you hear bout Dallas, Atlanta coming too!
Paul in Atlanta
Paul interacted with Danica & Sam during the Atlanta gig.. after an exhausting 27 hr, trip from Canada.. It rained hard part of the concert,, but here is
Their
sign that they held up for Pau, asking him if he would be their best friend!!!!! hehehehe
Right On GIRLS!!!!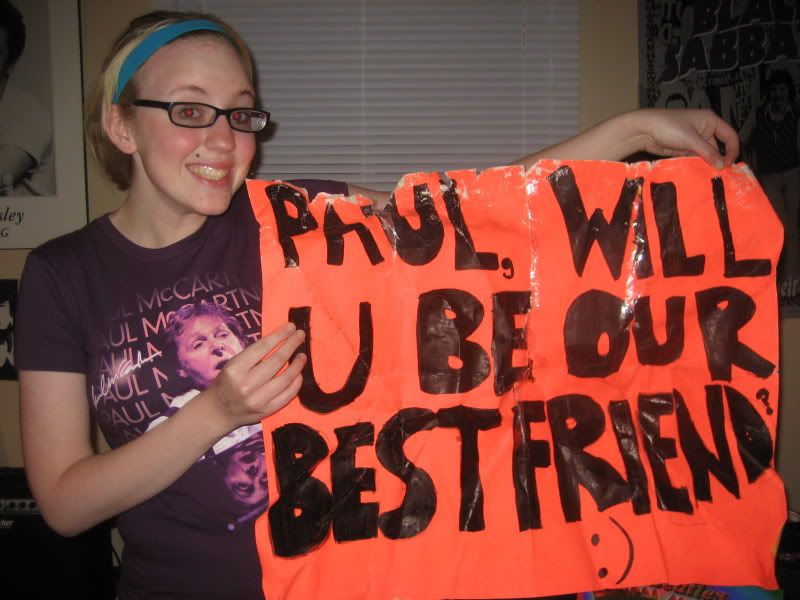 Danica & her sign from Atlanta gig!!!!
Sam Below & her sign from Atlanta gig!!!!