yy^
^
Rockin Roll Please vote for this blog! Stumble or Digg it! TY~
Rockin Roll at The Hollywood Bowl - Oh yeah! prt 1



Hollywood Bowl sign- Hollywood 3-30-10

@







Hey people, just got back from LA- seeing Paul McCartney at The Hollywood Bowl.. Tuesday was great but, last night-last night, that was freakin fantastic! Paul & the band were on fire! please stay tuned. I'm bushed...
Check out this video blog- with Paul and his band- talkin about the tour..
Hey people, while Paul and the band are about to sound check for Miami tonight, I best be starting this blog post. No, I'm not in Miami. I seemed to have recovered from sleep and those surreal gigs at The Hollywood Bowl-so please bare with me :)
Your Flight has been canceled
As I had to work that Tuesday- I could hardly stand it. Looking forward to seeing Paul and the band at The Legendary Hollywood Bowl. The Boss let me off an hour early.. rushed home, got my bags.. Your flight was canceled do you think you can make it to the gate thru security in 15 minutes? I will try - I made it. The plane left 5 minutes later. whew! lucky for me .. I closed my eyes imagining what was in store for Hollywood?..The flight, didn't take long from northern Cali. soon, we were landing at Burbank airport. An added plus -was, it was 10 minutes from the airport to the hotel. The easiest trip I have taken so far to see Paul McCartney to date- yeah!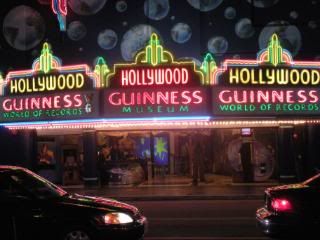 So I thought I'd walk around Hollywood Blvd for a bit. I found this cool lil shop of tees & gifts called
Capital Rock
bought a few things, than continued my journey down the road looking for a place to eat. I walked past this lil venue, Guinness Book of World Records museum & took a piccie of it. Loved the lights :)
also snapped a piccie of Charlie Chaplin's star. The only star- I took a pic of below...very cool!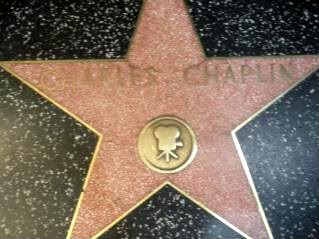 more later been working on pics all DAY!
Mon the 5th - I'll be working on this post & the next 2 ~all week. please stay tuned~
I'm having post gig(s) with drawls  .......after piccie's I walked back towards the hotel to have some pasta and a slice of pizza- which took two days to eat. I went to bed late that night near 3am - looking forward to the 1st of two Macca events at the Hollywood Bowl. stay tuned... 
hb~